"Every skilled woman spun with her hands and brought what she had spun~blue, purple, scarlet yarn or fine linen. And all the women who were willing and had the skill spun the goat hair"
Exodus 35:25-26
Thank you for stopping by! We hope you have a joyful shopping experience!
Note: Due to website issues you may not be able to locate your order # you have placed with us. We are working to fix this. Please refer to the confirmation email that was sent to you when your order was placed if you have any questions.
You can contact me at: bchcottagesales@gmail.com
WE HAVE RECEIVED A HUGE AMOUNT OF ORDERS & PROCESSING THEM AS QUICKLY AS POSSIBLE.
IF YOU ARE ORDERING KITS TO BE MADE UP: DUE TO RECENT COVID SHORTAGES, DELAYS MAY OCCUR AND THE CALLED FOR LINEN OR THREADS MAY NOT BE AVAILABLE AT THIS TIME. ALTERNATE LINEN OF THE SAME COUNT OR THREADS AND CLOSE AS POSSIBLE COLOR WILL BE SUBSTITUTED.
COMING EARLY MAY!
With Thy Needle & Thread - Happy Birthday America!
Blackbird Designs - Souvenirs of Summer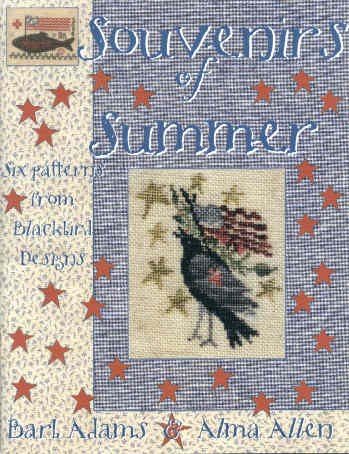 LISTED BELOW ARE SOME OF OUR RECENTLY ADDED ITEMS:
WISHING YOU MANY HOURS OF HAPPY STITCHING!